Big Jobs
We have heard of curb companies taking weeks to do a job we can routinely do in a day. We have the most experience, and the BEST EQUIPMENT by far, of any of our competitors. We also work with a strong crew of four (sometimes more) men who know what we are doing. The custom built trailer carries 18000 lb., way more payload than the typical curbing trailer. It is set up for efficient work.  The truck has a Cummins turbo diesel with an Edge module, FASS, towing turbo, and Southbend clutch, making it a very capable towing vehicle.  Our extruder is a one-of a kind – custom made with numerous improvements over conventional machines, making it probably the fastest residential curbing machine anywhere. Our other small machines have modifications to enhance their effectiveness. We also have machinery for moving the concrete that no one else in the industry has – because it is our own invention. Our concrete mover increases our productivity by about 25% on its own. Obviously we are proud of our system! It makes it possible for us to install edging much more quickly than our competition.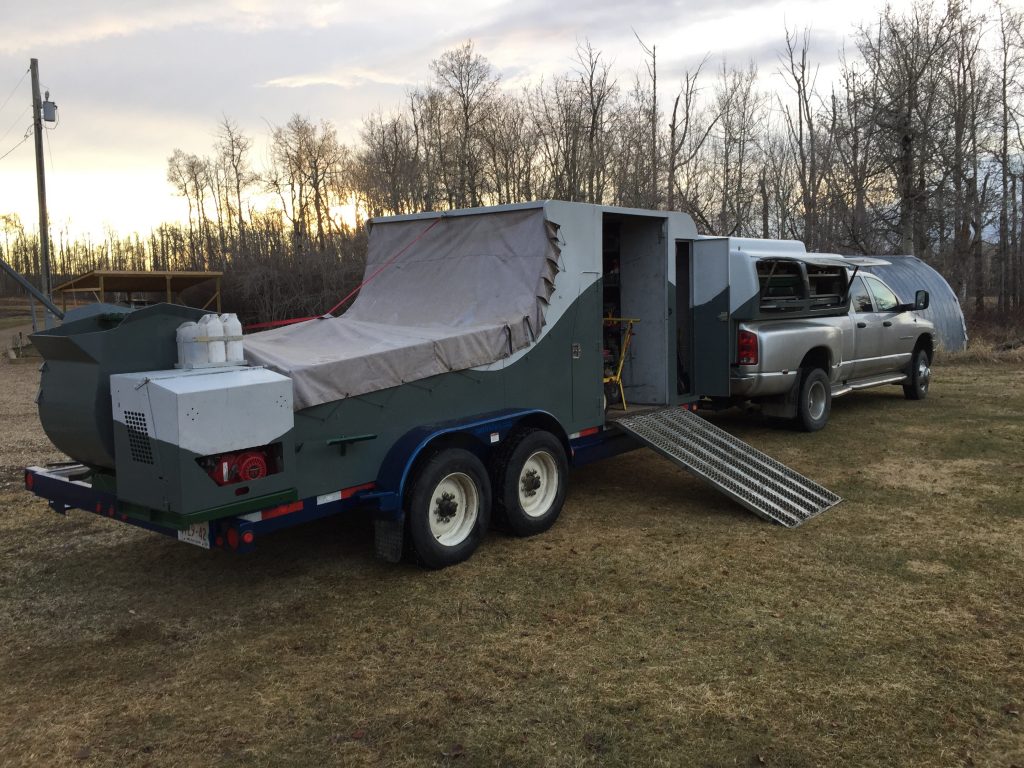 .
In a big landscape we generally recommend not using stamped curb. Stamped curb needs to be resealed every three years or so after the first season. This can be tedious on a 500 to one thousand foot job!  Note in the pictures how nice the plain or tinted mower edge or smooth low angle border looks. Those curbs never need resealing.
We do big jobs very efficiently. Our superior equipment and experience keeps us moving quickly.