Texture Choices
SMOOTH, BRUSHED:
When you see a typical sidewalk, there are generally two textures: smooth borders and brushed centre walking area. Our smooth finish curbs are about like the smooth edge of the sidewalk. Our smooth finishes are much smoother than many others companies install, because we use a sharp edge on our trowels, while others use a curled edge which leaves streaks that we consider unsightly.
Our brushed finish curbs are brushed a bit more softly than the typical sidewalk, because we do not worry about traction on curb for walking in the winter. Mower edge is usually installed with a smooth finish, but a light brush finish is nice. It looks a bit softer and picks up dust more so it isn't as obtrusive.  Bigger curbs are virtually always installed with a brushed finish so you don't slip on them as easily.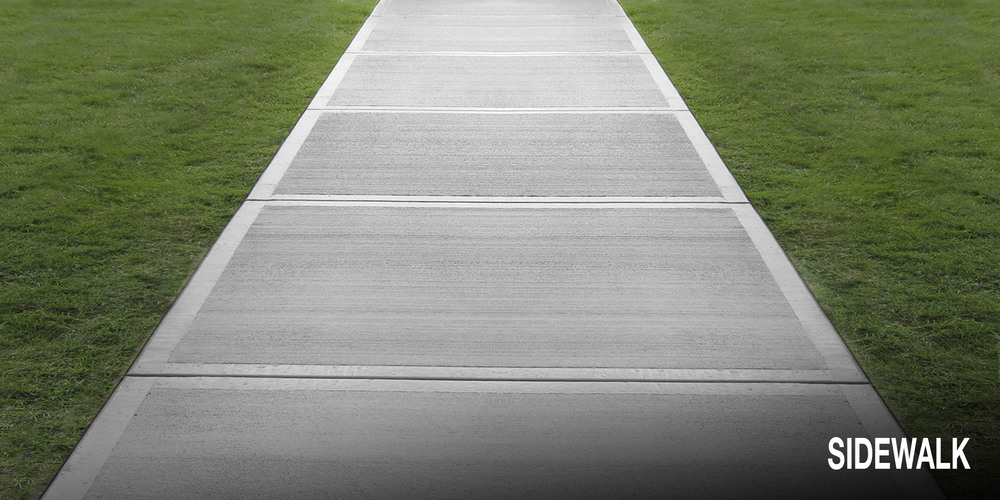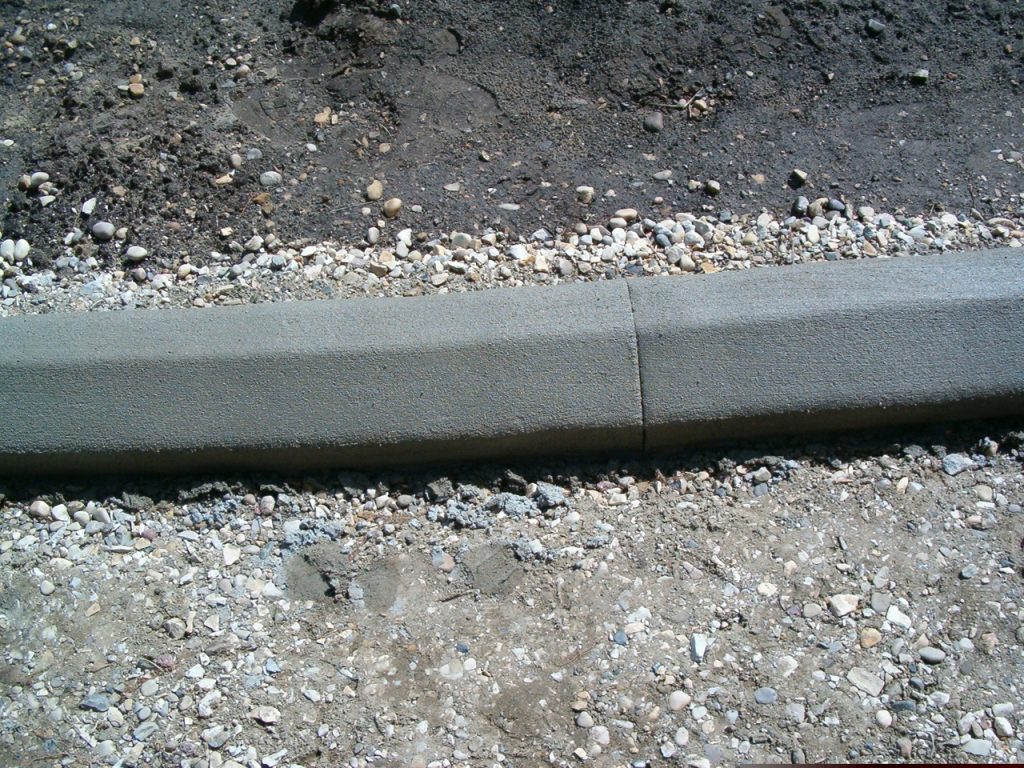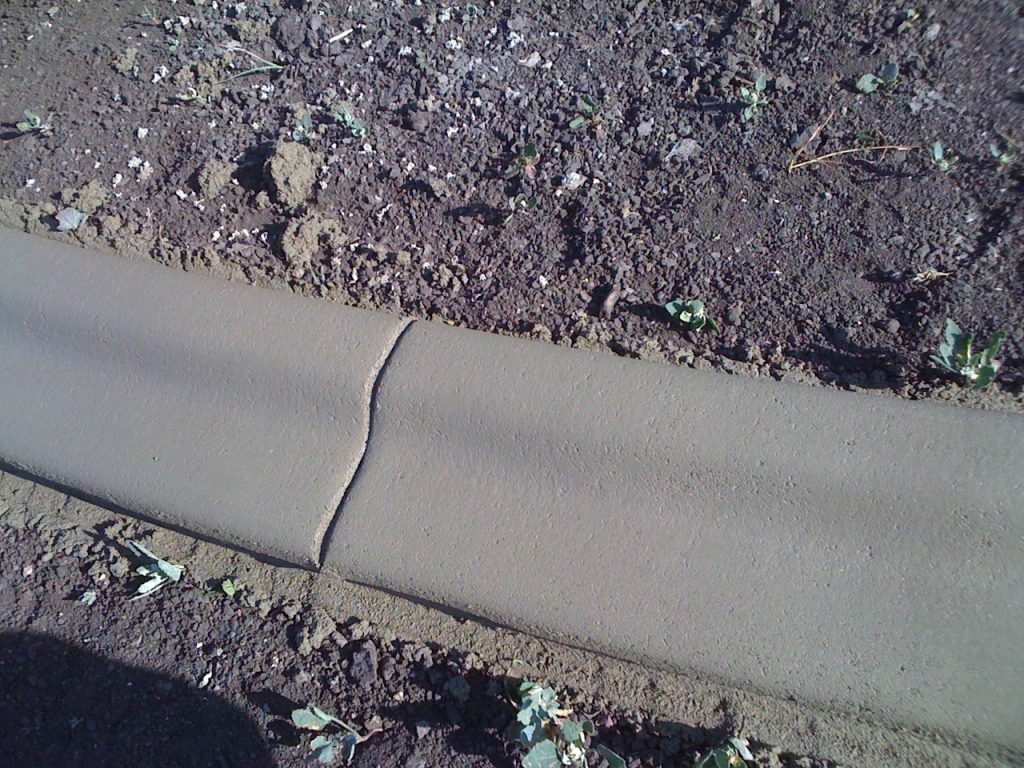 STAMPED:
Curbing is often textured using the same technique as is commonly used on stamped concrete driveways and sidewalks. An impression is made into the surface of the concrete while it is still soft. In order to keep the stamps from sticking,  a coloured release agent  is used (or several colours) which also adds secondary colour effects to the concrete (much like rolling our cookie dough using flour). The release colour/s stain the surface of the concrete, and are washed into the deeper impressions, leaving pleasant effects.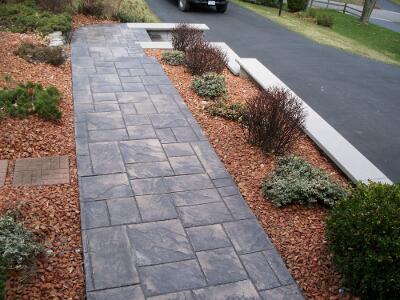 Stamping effects are more noticable when the concrete is  tinted a lighter colour than the release. Some people want a very monochromatic  colour where the integral colour used in the concrete is about the same as the release colour, while other people want more contrast so that the stamping seems more pronounced.
Some companies hand paint the stamp or "grout lines" as they call them. It looks really nice, but  we don't generally do this, as it is tedious, and adds significantly to the cost of the product.  
Textures are the "stamps" that are applied to the concrete when it is still soft. We picture them in black and white because the texture is just the impression, and is independent of the colour/s used. Some textures have regular lines, but there are others that don't show an obvious regular pattern. We frequently combine the popular plain castlerock texture with a neutral texture like stone or slate to add extra interest. There is no extra charge to double stamp. 
Below are photos of your texture (stamp) choices.
They are in black and white so there is no confusion with the colours used in the process. Texture is strictly the shape of the impression made in the concrete.